"Our intention creates our reality." Wayne Dyer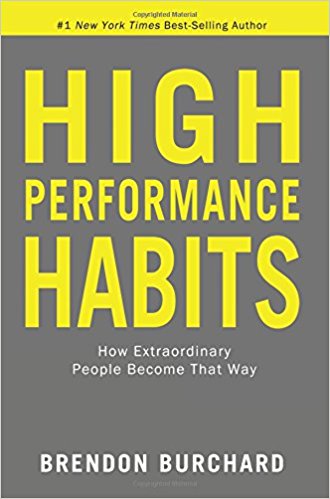 Leading a Life of Intention
Did you know the most successful people in the world have several repeatable, straightforward habits that most of us don't?  And they do them every day.
I had the pleasure of attending Brendon Burchard's four hour webinar Tuesday and wow was it powerful!  Took 16 pages of notes and have already implemented several of his key strategies.  I recommend his new book, shown here.
One tip I wanted to share with you today requires a bit of self-analysis.  Are you living a life of intention or of reaction?
Here's What  Happens
What I mean is perhaps you start your day at work with great intentions- to provide excellent service to your clients, to create more sales where you add value, to complete critical projects which advance your company's success. etc.  And then despite your best intentions, you end up spending your day reacting to others' needs.  Maybe your various direct reports interrupt you in the middle of concentrating on a major project.  Or your boss drags you into an impromptu meeting.  Or your child's school calls and tells you they're sick. All of which means you move from intention to reaction. You day has been hijacked, and you end up at the end of the day wondering what you accomplished.
Make Your Day More Meaningful
• Start your day with a written list of the outputs, the deliverable which are most important to accomplish that day.  These are your highest ROI activities.
• Set aside blocks of 90 minutes in your calendar when you won't be disturbed.  Let your staff know you are off line, off phone and unavailable until 90 minutes later.
• Turn off all distractions, beeps, emails, texts, social media and crank for 90 minutes.  Take massive action on one of those high leveraged deliverables.
• If you get interrupted, train the interrupter to save their questions and issues for one set time during the day- like before lunch.
• Use charts, measurements, tools to track your success on your big most important outputs.  Track your progress every day. Tracking is a major key to high performance consistently sustained.
You have infinite ability to thrive and succeed.  Set your intentions and live from them rather than reacting to everyone and everything else.  You are a winner!
Snowden
If you'd like to be featured in Kindlings and my social media, just refer someone to become a Kindlings subscriber.
Looking forward to promoting you!
Snowden
Image from Brendon Burchard's new book
Follow me on social media