"We're not who we say we are, we're not who we want to be.  We are the sum of the influence and impact that we have in our lives on others." Carl Sagan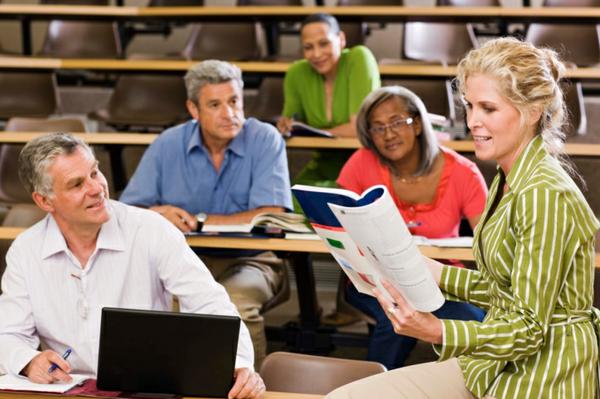 When I was in second grade, I made it to the finals of the school poetry contest.  And I lost. I was devastated, but what got me through were kind words of encouragement from my second grade teacher, Mrs. Monroe.  She believed in me. Seven years later, when I received the Headmasters Award at that same school, she hugged me and said, "I always knew you were special."  Mrs. Monroe had enormous influence in my life and she made a big difference.  You have that same ability.
Tips To Create Greater Influence
• Ask for help with something.  You never know whether you have influence until you ask for help. Get better at asking for specific assistance and at phrasing your requests. Benjamin Franklin recommended asking an enemy for a favor. He believed it would turn the tide of how they felt about you.
• Set a tone for good.  No matter what is going on in your company or organization, highlight the positive.  Research shows that when people focus on solutions to problems, they innovate and overcome the paralysis of negativity. They are 20% more creative in developing answers to issues.
• Start the day with positive input.  Research done by Michelle Gielan and Shawn Achor uncovered that just 3 minutes of negative news in the morning ups the odds of your having a bad day by 27%! Give your team, your employees and co-workers good news in the morning and set their tone for success.
• Start each conversation with something positive. This is especially effective with doubters and naysayers.  Ask them what good things are happening in their lives. It changes their thinking,
• Champion others.  Support their causes and initiatives. Give credit where it's due.  Encourage others.  You never know the impact you will have.
• Teach people how to think. Brendon Burchard, in his new book, High Performance Habits, suggests you influence through questions like "What do you think about…?"  "What would happen if we tried…?" "How should we approach?" "What ideas do you have about..?"  Get others thinking and contributing.  Listen to their feedback and don't shut them down.  Thank them and consider what they have said.
• Challenge others to grow. Whether it's your employees, family members or friends, ask them what their next steps are, how they can get better at what they're doing, how they can treat others better, how they can improve.
• Be a good role model.  Think about those who have been role models for you.  How can you be a role model for others?  What can you do differently? How can you live at a higher standard of excellence and add value to others?
Influence is progressive and cumulative. By believing in others, sharing a positive perspective, encouraging them and yourself to be better people, you  influence more than you can imagine.  Demonstrate excellence and others will emulate you.  Learn from others and share your wisdom.  Champion others and add value to their lives. You will absolutely have an impact.